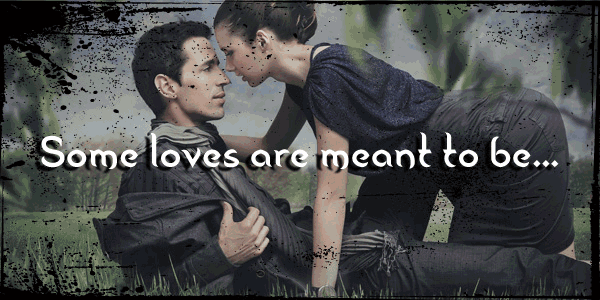 Sherry Soule is a New Adult author. Her book, Immortal Eclipse, is releasing April 30th, 2013. It's a paranormal romance story, and if that sounds like something you'd love, make sure you mark down April 30th on your calendar! Today Sherry is guest posting fun facts about her novel, namely, supernatural happenings that might give you a chill. Enjoy!
Author Sherry Soule, who is celebrating the release of her first new adult novel, IMMORTAL ECLIPSE—due to be released April 30, 2013 provides today's post. If you like supernatural suspense mingled with a dash of
chick-lit and
a healthy dose of
paranormal romance
, then this is the book for you!
Sherry has put together three supernatural fun facts about her novel. In this post, you can learn more about the intriguing, supernatural legends that makeup the eerie world of the Summerwind Mansion.
Doppelgangers are believed to be a ghostly double of a living person that haunts its living counterpart. Although pop culture references to doppelgangers—a German word translating to double-walker—are often used to describe people who resemble one another, the word has a rich and often sinister history, which has more to do with ghost stories. The fact that the apparition is presumed in most cultures to be a specter from the grave, may well account for the macabre reaction bestowed upon the doppelganger encounter.
In any case, a person is presumably being stalked by his own ghost, which not only provokes some complex questions about out-of-body experiences, but also conveys the conspicuous implication that the subject's own time is up. There have even been several famous accounts of doppelgangers throughout history. Poet Percy Bysshe Shelley saw his in a dream, and Abraham Lincoln saw his doppelganger as a second face in the mirror. Both men saw them shortly before their deaths.
Have you ever seen your own doppelganger?
You hear footsteps upstairs when you know no one is up there. Doors slam unaccountably. Lights flicker. Unexplained shadows. The feeling of being watched…
These may be indications that your house is haunted. Paranormal experts say that a haunted house is described as a residence that is believed to be a place for paranormal activity. Haunted houses are often regarded to contain the lost souls of deceased people who have lived on the property.
A haunted house can also contain poltergeists and malevolent entities, such as demons. Temperature fluctuations in certain rooms may prove it was the scene of at least one nefarious plot. Ghosts are considered the life force that remains after a person or an animal loses its physical existence. The ability to perceive this disembodied soul is considered by some to be a gift (or curse) of Second

Sight

or other sixth sense.
So, do you believe a house can be haunted by ghosts or other things that go bump in the night?
The 'art' of magic is an attempt to alter events by an unnatural, inexplicable, and unscientific method.
Black magic has been traditionally referred to as the use of mystical powers for evil and/or selfish purposes. Black magic refers to magical practices that can cause misfortune, sickness, or even death to others. It is believed to be an ancient science that made use of chants combined with the power of thought to bring about results. These chants are very powerful. Just like positive thoughts can be used to bring good fortune, negative thoughts can bring about misfortune, too.
Do you believe black magic can harm its intended victim? Have you ever been a victim of it?
Hope you enjoyed this post. It has been an honor to share this fun facts with all of you. If you haven't seized your copy of IMMORTAL ECLIPSE yet, please do so. Chilling and steamy adventures await you! Now go feed your mind and read a book. Preferably mine. ;-)
Places you can cyberstalk Sherry Soule: