It's the Crazy, Stupid Love New Adult Giveaway Hop! What does this mean? It means New Adult...and free stuff! Epic win right there.
I'm giving away an NA book, right along with some of my Sisters from NA Alley. Both Strength & His Allure, Her Passion aren't even released yet! :)
Anyway, enjoy all the New Adult awesomeness that you can win below....and have fun!
Title: Strength
Author: Carrie Butler
Expected Publication: March 7th, 2013
Deets:
When college student Rena Collins finds herself nose-to-chest with the campus outcast, her rumor-laced notions are shattered. Handsome, considerate, and seemingly sane, Wallace Blake doesn't look like he spends his nights alone, screaming and banging on the walls of his dorm room. Hell, he doesn't look like he spends his nights alone, period.

Too curious for her own good, Rena vows to uncover the truth behind Wallace's madman reputation--and how two seconds of contact had left her with bruises. Of course, there are a few setbacks along the way: guilt, admiration, feelings of the warm and fuzzy variety…

Not to mention the unwanted attention of Wallace's powerful, supernaturally-gifted family.

They're a bloodline divided by opposing ideals, two soon-to-be warring factions that live in secret among us. When Rena ends up caught in their crossfire, Wallace has no choice but to save her by using his powers. Now they're really in trouble. With war on the horizon and Rena's life in the balance, he needs to put some distance between them. But Rena won't let go. If fighting is what it takes to prove her own strength and keep Wallace in her life, then that's what she'll do--even if it means risking a whole lot more than her heart.
GoodReads| Website
Title: The Truths about Dating and Mating
Author: Jaycee DeLorenzo
Deets:
Spunky Italian coed Ivy Rossini likes to talk and push the boundaries. She gets to do both as she co-hosts Riordan College's radio program, The Truths about Dating and Mating, alongside her lifelong best friend, Ian Hollister.

Being the only girl who cares to see beyond Ian's bad boy reputation has its advantages, especially when he's scaring off the jerks who just want to nail the campus sex-guru. It's when he's "protecting" her from the advances she welcomes that she wants to lob him over the head and tell him to butt out. But Ivy feels like she's the one who's taken a hit when Ian almost kisses her at a party. She knows she should feel relieved when he pulls away, so why is she disappointed instead?

What's worse, Ivy's now getting aroused by Ian's slightest touch and can't stop entertaining thoughts of a romantic future. But Ian doesn't do relationships, and she's not interested in anything casual. In the end, Ivy decides it's best to keep her growing feelings a secret and hope they'll pass. However, when Ian begins hinting at wanting to take things to the next level, she's forced to decide if a chance at something more is worth risking everything they've built.

With their friendship and her heart hanging in the balance, can Ivy follow the advice she and Ian give their listeners - to communicate, be honest, and trust in themselves - or will insecurity, stubbornness, and pride ruin any chance of their relationship getting off the ground?
GoodReads| Website| Amazon| B&N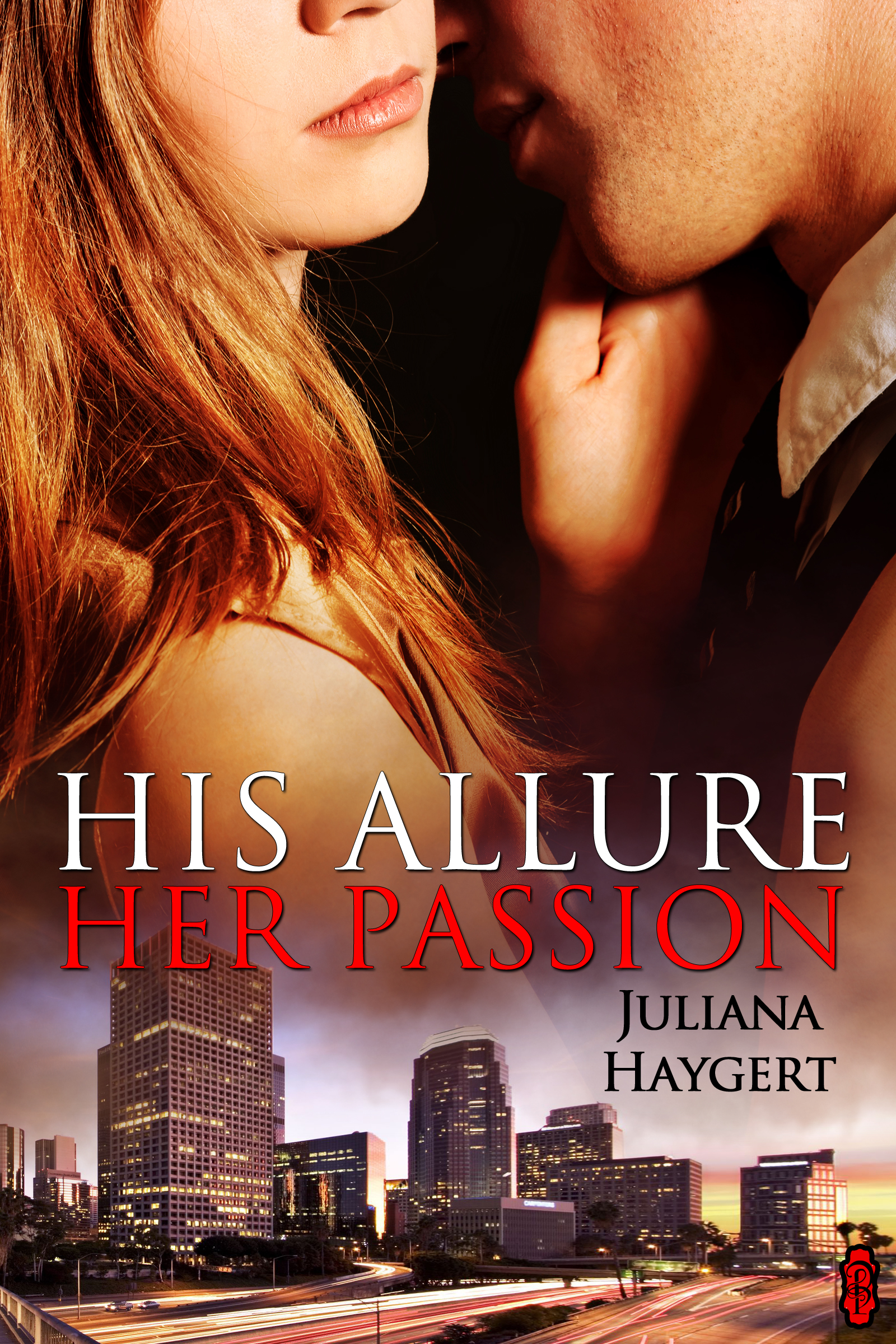 Title: His Allure, Her Passion
Author: Juliana Haygert
Expected Publication: February 25th, 2013
Deets:
In his father's eyes, Dylan Deveraux is just a playboy spending the family fortune on prostitutes, alcohol, and fast cars. And it isn't even with the cars his father produces. Because of that, his father forbids his presence at the ball that will mark the launch of the US plant of his company, strategically scheduled on Valentine's Day.

Hayley Allen is a failing model with the worse luck in the world. She always ends up in the hands of cruel designers and photographers. At least, that's what she tells herself. Better than admit having a weak nervous system that always reacted during her gigs. Desperate, she would do anything to help her career.

Dylan shows up at her door, wasted as usual. Friends for a long time, Hayley is the only one able to put up with Dylan's bullshit, and he appreciates that, but not the way her heart wants.

Even though he doesn't believe in Valentine's Day, Dylan has an idea for his father's ball. When he suggests a deal to Hayley, a deal that could finally put her in the spotlight of success and help him impress his father, she doesn't hesitate. Even if it means hurting her heart a little more.

**New Adult Contemporary Romance novella (30k words)**
Website| GoodReads
Title: The Crimson Hunt (The Eldaen Light Chronicles, Book 1)
Author: Victoria H. Smith
Deets:
College junior Ariel Richmond is working on year three of Project Normalcy.

Her house reeks of keggers past and her bestie is just a slight bit vulgar. But the thing is—they both aid in making life refreshingly uneventful.

So much for hard-earned mediocrity when Luca Grinaldi appears on the scene.

Luca's sudden presence on campus is hard to ignore. Those bright eyes act like a beacon to unsuspecting females, and with features like his, he's got to be moonlighting for GQ. Luca hopelessly captivates Ariel with his confidence and charisma, but the mysteries surrounding him make him nearly untouchable. And just when Ariel grows close enough to unlock his secrets, a tragic event sends her life in a downward spiral.

That steady life is no longer an option and allies quickly become scarce. The mysterious Luca seems to be the only one willing to help her—but with that trust comes the burden of his secrets. He has a dark mission of otherworldly proportions, and is willing to sacrifice as many lives as it takes to see it completed.

Gone are the days of simply maintaining normalcy, and if Ariel isn't cautious with her trust, so soon may be her future.
GoodReads|Website|Amazon| B&N
Title: State of Emergency
Author: Summer Lane
Deets:
What would you do if the world as you know it ended in an instant?
How far would you go to survive?

Cassidy Hart is your typical High School graduate: A little shy, a little sarcastic, and a little naive. But when an electromagnetic pulse takes down the United States, she's forced to kick into full survival mode when she gets separated from her father.
Yeah. Things suck.
But with the help of a handsome soldier named Chris, she just might find her dad without getting into serious trouble.
Emphasis on might.
Oh. And there's the matter of avoiding getting killed in a world that's quickly turned into an active war zone.
It's going to change Cassidy's life.
It's going to be a major pain in the butt.
GoodReads| Amazon| Barnes & Noble
Enter to win all of these pretty books on the form below!
a Rafflecopter giveaway